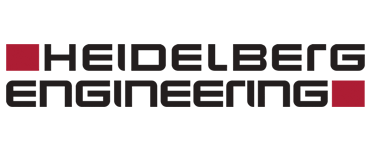 Heidelberg Engineering is taking applications for three exciting job roles within the UK organisation.
Clinical Trainer
The current clinical trainer in the South of England, Ken Binns, is relocating to Australia where he will work for Heidelberg Engineering Pty Ltd. This leaves an open position in the Academy department for a team member, based in the South of England, who will be responsible for delivering after-sale training to customers on the use of Heidelberg Engineering instruments and software. The ideal candidate will need to be knowledgeable about anatomy, physiology, and pathologies of the visual system, particularly in relation to OCT.
Clinical Sales Specialists
In addition to this, the company is also looking to hire two Clinical Sales Specialists - one in the North of the UK and one in the South. The Clinical Sales Specialist will be responsible for the promotion of Heidelberg Engineering products, providing product demonstrations to eyecare professionals, and play a vital role within the company research network.
FURTHER INFORMATION:
If you are interested in these roles please apply online at: